Blogging can be time-consuming and challenging at times. I'm always on the lookout for programs to help me improve the quality of my posts, enhance my photos and basically add a few more minutes in my day. Today I'm sharing three products that I use that help me reach those goals.
3 Must Have Tools for Bloggers
Grammarly- a Grammar Checking Service for Bloggers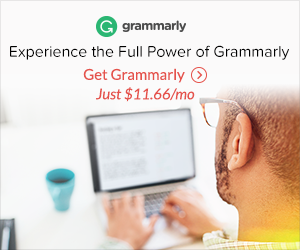 I'll let you in on a little secret. It takes me forever to write a blog post. I'm a perfectionist and sometimes that trait paralyzes me. I started my blog because I love to share experiences that my family has had in hopes that it will encourage other families to travel as well. I'd never spent a lot of time thinking about my grammar until a blogging friend sent me a private message drawing attention to errors in one of my posts. I was horrified. After all, English had always come easy to me. I carried an A in most of my language classes in school. But that was 25 years ago, let's face it, there are some things that just don't stick with you.
The comment was well-meaning and I did appreciate her bringing the errors to my attention, but my grammar became a major stumbling block. Every time I sat down to type out a blog post all I could think about was how atrocious my language skills were.
I paid someone to proofread posts on several occasions and considered hiring an editor. But that can be an expensive option. Then I found Grammarly, an online grammar checking service that can work right inside my WordPress dashboard, Microsoft Office and with my social media accounts so I can be confident when I write, I'm putting my best foot forward. In addition to providing assistance with grammar, Grammarly also provides plagiarism checking, checks sentence structure, style mistakes and vocabulary enhancements.
I'll devote more time to this program in a future post, but if you think you may benefit from Grammarly, I encourage you to check out Grammarly, The World's Best Grammar Checker .